As you know, Paper napkins are widely used on the life, More and more tissue paper manufacturers investing in creating paper napkin making production line.  As a top-brand tissue tissue machine manufacturer, Ean machinery can provide your kinds of paper napkin making machines and complete production line for sale at competitive market price. The paper napkin making machines, also called serviette making machine can processing the jumbo roll into the square or rectangular paper napkin, includes color printing, embossing, counting, folding and so on.  According to the paper napkin making production process, Ean machinery can supply napkin printing machine, napkin cutting machine and napkin folding machine for your business.
Simple Paper Napkin Machine Test In The Factory
With Embossing
With Color Printing
High quality and easy operate napkin machine at competitive price
Based on our Ean Machinery designing and producing capacity, the napkin machine is mainly used to produce middling and disposable tissue paper. According to different demand, it is able to produce different color paper napkin, and the embossing design and print design can be decide by your requirement. It is especially apply in printing the patterns, brand, and etc. And it is made up of stepless speed regulation technology, convey system, printing, embossing system, folding system, counting system, cutting system etc. It can be used with pneumatic working parts, pure and various colors printing system according to the consumers' demand.
Features Of Ean paper napkin machine machine
1. Automatic counting, entire column, convenient for packing
2. Folding place Positioning reliable,unified shaping size
3. We can make different specification model by your requirement
4. Steel to wool roller embossing ,the pattern is clear and various.
5. Color printing function is also available
Featured Paper Napkin Machine For Sale
Automatic Napkin Paper Folding Machine For Sale

Main Technical Data
Model: EAN-PN-01
Folding size of the product: 90mm*90mm~230mm*230mm
Unfold size of the product: 180mm*180mm~460mm*460mm
Width of raw paper: 180-500mm
Diameter of raw paper: ≤1300mm
Diameter of paper core: 75mm
Power: 4Kw~8Kw
Production speed: 0-900pcs/min
Embossing Roller: steel to wool, steel to rubber, steel to steel
Counting Syestem: Electronic Counting
Color Printing: Within 2 color
Full-automatic Multi-colors Napkin Paper Machine At Low Price

Main Technical Data
Model: EAN-PN-02
Width of raw material: as per the size of finished product.
Max. diameter of raw material: 1200mm
Size of finished product: 300x300mm and folding size 150*150mm
Diameter of core: 76mm
Thickness of raw material: 2-3 layers, 18-25g/m2.
Shape of folding:1/4 folding(according to the clients)
Way of printin: Flexo printing.
Material of printing: water-solubility ink
Drying system: automatic constant temperature
Embossing roller: steel to woolen
Speed: 400-600 sheets/min
Automatic high speed colored tissue paper napkin making machine Double Deck

Main Technical Data
Model: EAN-PN-03
Production speed: 90-110M/min(about 800-1000 sheets)
Folding size: 150-250mmx150-250mm
Unfolding size: 300-500mmx300-500mm
Power: Main motor 5.5kw, Frequency-converting (380V50HZ), Cutting paper power 2.2KW
Required power: 0.5Mra(Prepared by your needs)
High Production Napkin Making Machine At Competitive Price (6 lines)

Model: EAN-PN-04
Specification of raw material   
Diameter: 1200mm
Width: 990mm
Thickness: 13-20g/m2(2 layers )23-25g/m2(1 layer)
Inner diameter of core: 76mm
Specification of finished product
Unfolding size: 330×330±2mm(LxW)
Folding size: 165×165±2mm(LxW)
Images Of Ean Paper Napkin Making Machies Details






Images of Ean Napkin Machine Workshop



Images of Ean Toilet Paper Machine Factory And Customers Visiting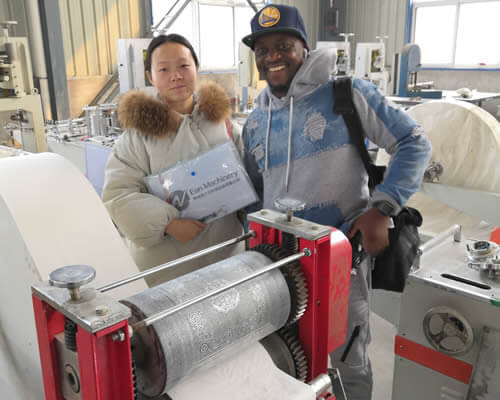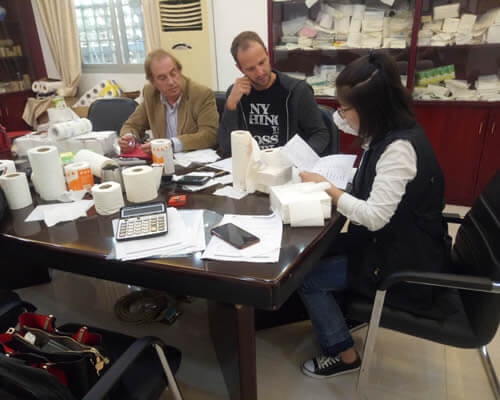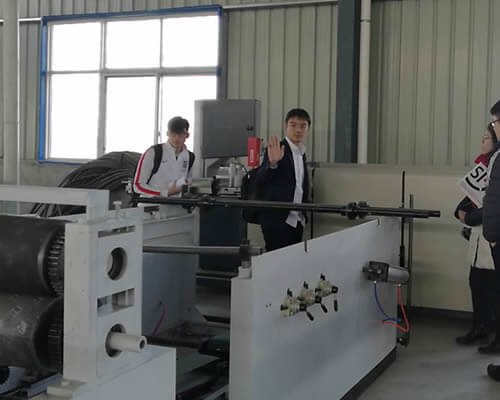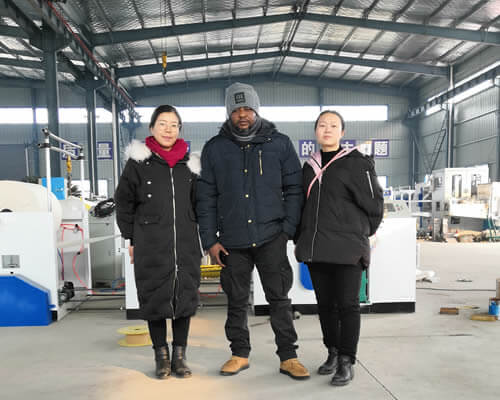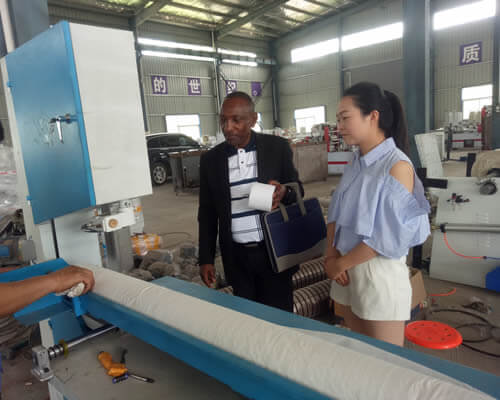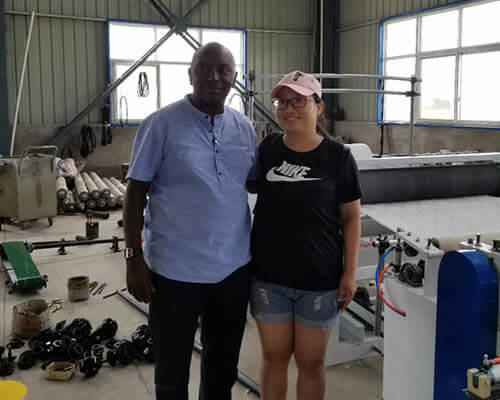 Welcome to visit our factory!
Images Of Installation In Costomers' Factory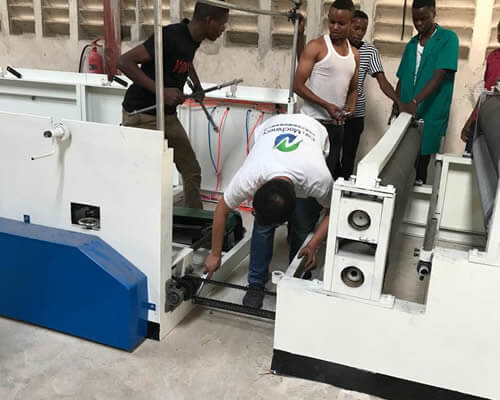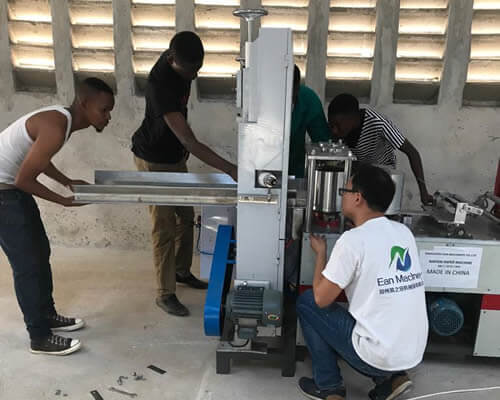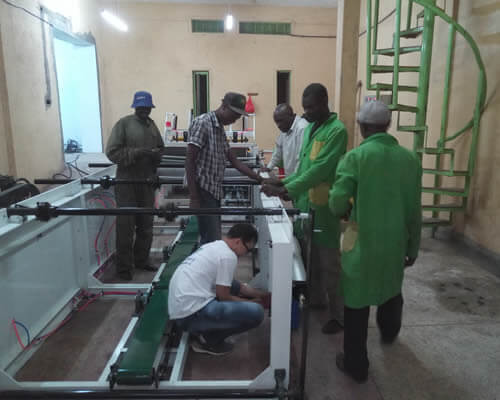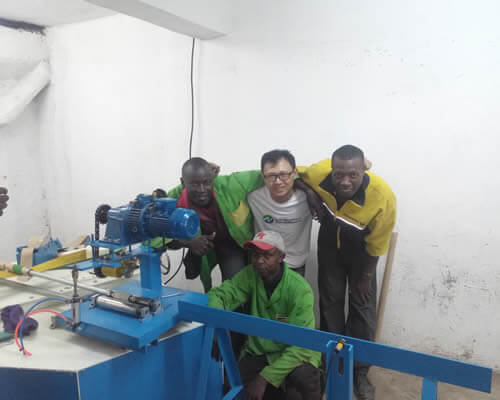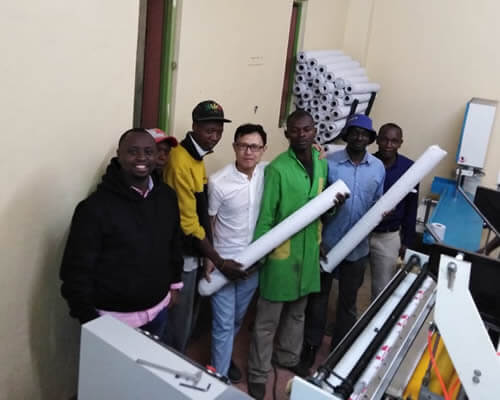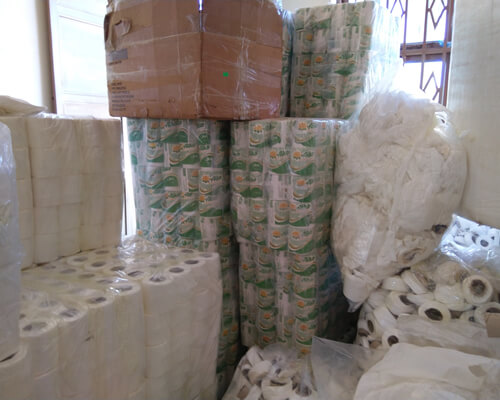 Frequent Questions On Ean Paper Napkin Machine
Q1: What's the paper napkin making productiom payment terms ,trade terms you accept ?
Usually we appreciate T/T 30% deposit, then 70% balance is paid before shipment, we usually offer fob Qingdao price. but we also  accept other way like L/C , wetern union, and do CFR&CIF etc.
Q2: Does the roll core making machine easy to operate and what can i do if it doesn't work?
First , our paper napkin machine is stable and easy to operate by one man, what you do is just learn some basic thing like loading the jumbo roll paper, start the machine by button. And we will  sent you manual and video ,we suggest you to come to visit our factory to learn more thing by yourself, and if there is something goes wrong, you can call us, video-chat, email us. And we will give solutions within 36 hrs. Our engineer also can be distributed to overseas as you required.
Q3: If the napkin paper machine's spare parts broken ,where can i get ?
We will give you the spare parts which is vulnerable, and some critical parts like gear box, our quality is good , in case  it broken within one year, we will sent you for free.
Q4: How can our toilet roll plant obtain the raw material?
The raw materials are mainly made from wood pulp, cane syrup, deinked waste paper.
You can purchase the raw material in your area. If you like, we can purchase raw material from our cooperated suppliers in China at low cost for you.
Want To Get Napkin Machine Price From Ean Machinery
If you want to get paper napkin making machine price and more details, Please leave your requirement now, We will reply you in 12 hours.
Save
Save
Save
Save